Tuesday, July 29, 2014
Host Allison McNair talks with security experts about protecting ourselves from fraud.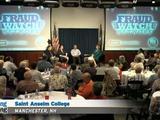 Watch now
Monday, July 28, 2014
Follow Poirot into a world of global espionage, set against the backdrop of impending war.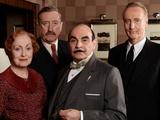 Watch now
The Tale of Peter Rabbit author Beatrix Potter was born on this date in 1866 - not in a cabbage patch, though.
http://ow.ly/zhrQo
Welcome to the official website of Peter RabbitT
www.peterrabbit.com
Browse Peter RabbitT books and gifts, meet the characters and discover more about Beatrix Potter on the official website.